The right solutions for your business.
Reliable, easy-to-use tools to help you be more efficient.
Vital Mobile
An affordable, fully mobile solution that lets you run your business using your smart phone – anytime, anywhere.
Vital C3 Card Reader
Bluetooth®-enabled
Mag-stripe, and chip card reader
Vital C4 Card Reader
Includes all Vital C3 features
NFC/contactless payments (most digital wallets)
Vital Plus
A simple in-store solution that lets you run your business from a single, all-in-one countertop device.
Vital Plus
Intuitive 5" touch-screen
Swipe, chip or contactless payments
Thermal receipt printer
Bi-directional bar code scanner
WiFi connectivity for in-isle and line busting
Vital Select
Built for busier, more complex in-store environments that need our fastest, most full-featured and largest point of sale options.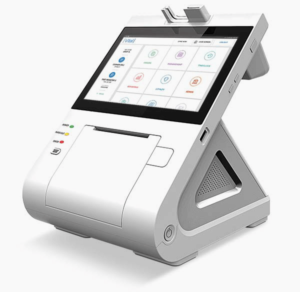 Vital Select X8
Intuitive 8" touch screen
Receipt printer
Bar code scanner
Magstripe and chip card reader
Digital wallet acceptance
Vital Select E15
Intuitive 15.6" touch screen
Includes all Vital Select X8 features
Cash drawer
PIN pad for customer PIN entry